Kirstie Marie Photography was recently featured as the author of "Golden Connections" in the Fall 2019 issue of Chrome Magazine, delivered to American Paint Horse Association members.
What an extraordinary honor it is to share my heart in this piece.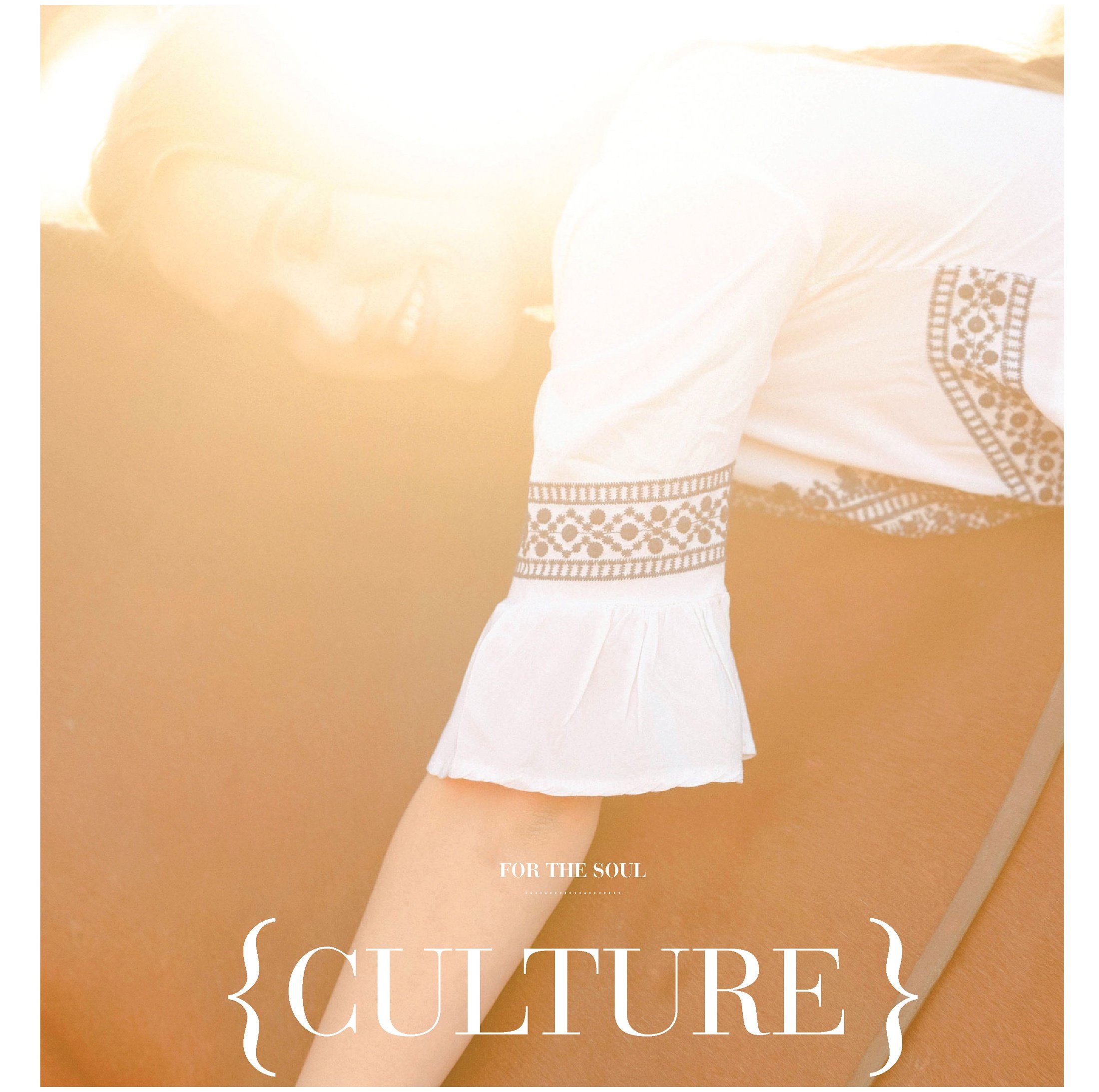 Golden Connections
Photographer Kirstie Marie Jones illustrates the deep love fostered in horse-human relationships.
By Kirstie Marie Jones with Rachel Griffin Photography by Kirstie Marie Photography
A girl. Her horse. A golden field at sunset. Her dress flutters in the breeze. His knowing eyes watch her every move. I lift my camera and capture a daydream.
When she looks back on the season of her life we documented, this is how she'll remember it—a beautiful supercut of joyful moments filled with light, love, laughter and her best friend.
Through my business, Kirstie Marie Photography, I've traveled the country photographing some of the world's most beautiful and talented horses. I've also photographed first ponies with little-girl loves and retired schoolmasters whose roles won no trophies but were no less important. Because at the core of what I do, I'm telling the story of the indescribable—yet universal—bond between a girl and her horse.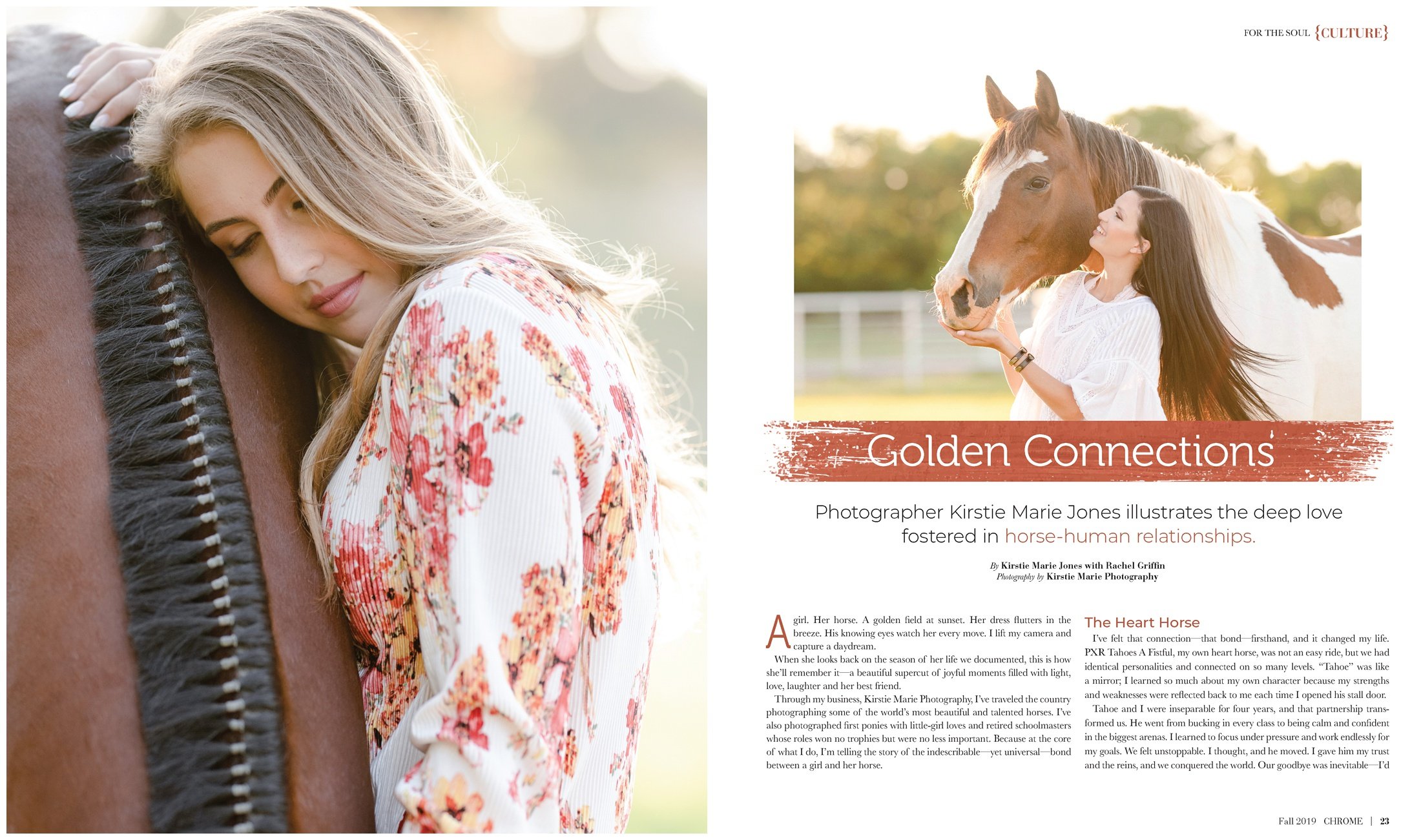 The Heart Horse
I've felt that connection—that bond—firsthand, and it changed my life. PXR Tahoes A Fistful, my own heart horse, was not an easy ride, but we had identical personalities and connected on so many levels. "Tahoe" was like a mirror; I learned so much about my own character because my strengths and weaknesses were reflected back to me each time I opened his stall door.
Tahoe and I were inseparable for four years, and that partnership transformed us. He went from bucking in every class to being calm and confident in the biggest arenas. I learned to focus under pressure and work endlessly for my goals. We felt unstoppable. I thought, and he moved. I gave him my trust and the reins, and we conquered the world. Our goodbye was inevitable—I'd always known we'd part ways come college—but that didn't prepare me for watching a trailer pull away with my whole heart inside.
In my memories, Tahoe is forever 8 years old. He's in the best shape of his life, and we've never missed a beat. Recent portraits—taken too late, with Tahoe at age 19—can't quite match the magic playing in my mind. Our best rides are documented in the show photos that once plastered my college dorm room, but my heart has always craved an image more personal with which I could truly remember one of the great loves of my life.
See, our relationship wasn't built in the show pen. Tahoe and I spent far more time at home, alone, just enjoying one another's company; a picture of a cute trot down the center line doesn't encompass the love we shared quite like the hours we spent hand-grazing on the hunt for the perfect patch of clover.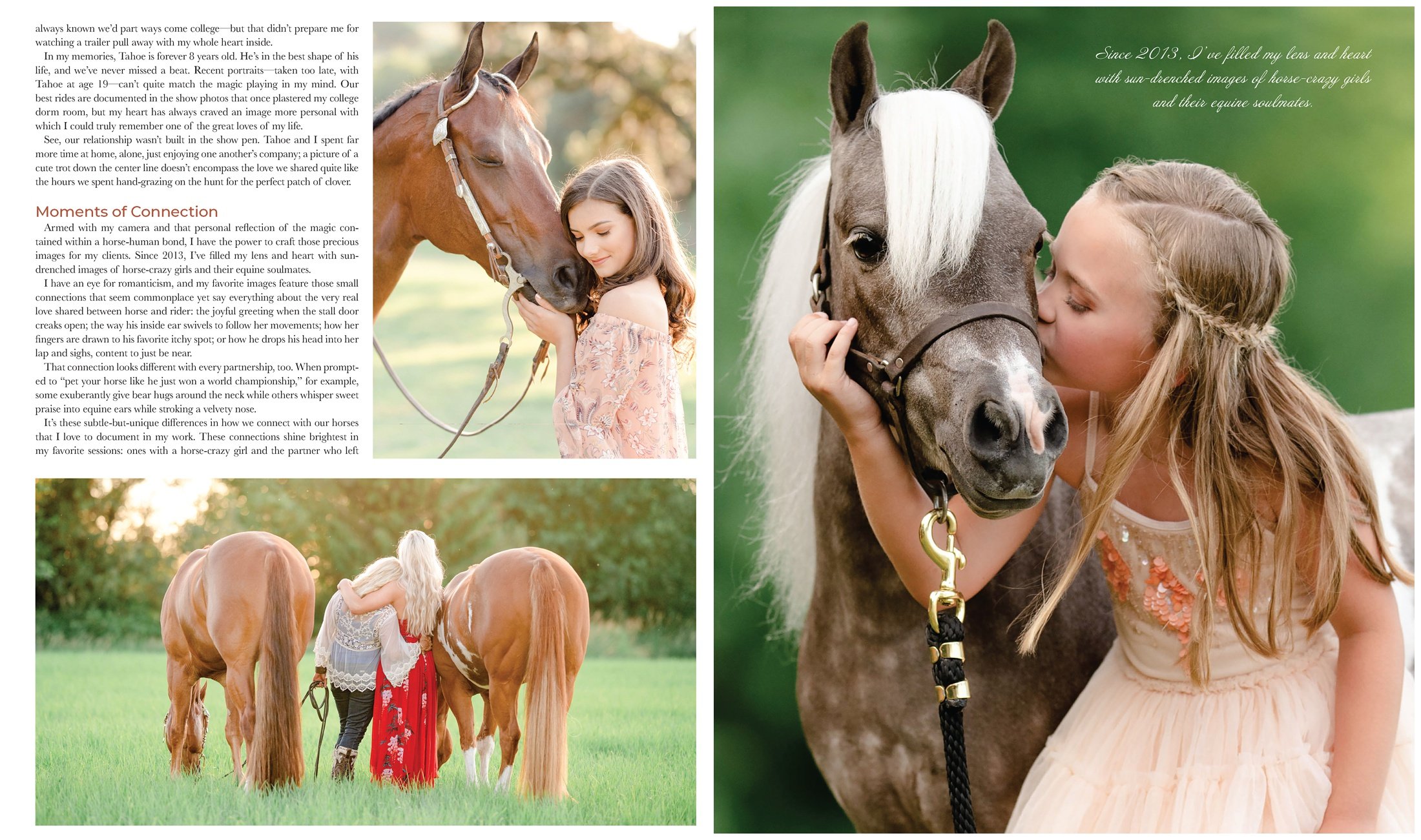 Moments of Connection
Armed with my camera and that personal reflection of the magic contained within a horse-human bond, I have the power to craft those precious images for my clients. Since 2013, I've filled my lens and heart with sun-drenched images of horse-crazy girls and their equine soulmates.
I have an eye for romanticism, and my favorite images feature those small connections that seem commonplace yet say everything about the very real love shared between horse and rider: the joyful greeting when the stall door creaks open; the way his inside ear swivels to follow her movements; how her fingers are drawn to his favorite itchy spot; or how he drops his head into her lap and sighs, content to just be near.
That connection looks different with every partnership, too. When prompted to "pet your horse like he just won a world championship," for example, some exuberantly give bear hugs around the neck while others whisper sweet praise into equine ears while stroking a velvety nose.
It's these subtle-but-unique differences in how we connect with our horses that I love to document in my work. These connections shine brightest in my favorite sessions: ones with a horse-crazy girl and the partner who left an indelible mark on her soul. She might have ridden countless horses, but he is the one she'll never forget. Like my Tahoe, perhaps he challenged her or brought her to new heights, and their bond runs deeper than all the rest. Even if he's retired, scruffy or swaybacked, she can't imagine getting portraits with anyone else. The heart horse isn't always the most beautiful—at least to the naked eye of an outside observer—but those images of him will be far more meaningful to the one who loves him.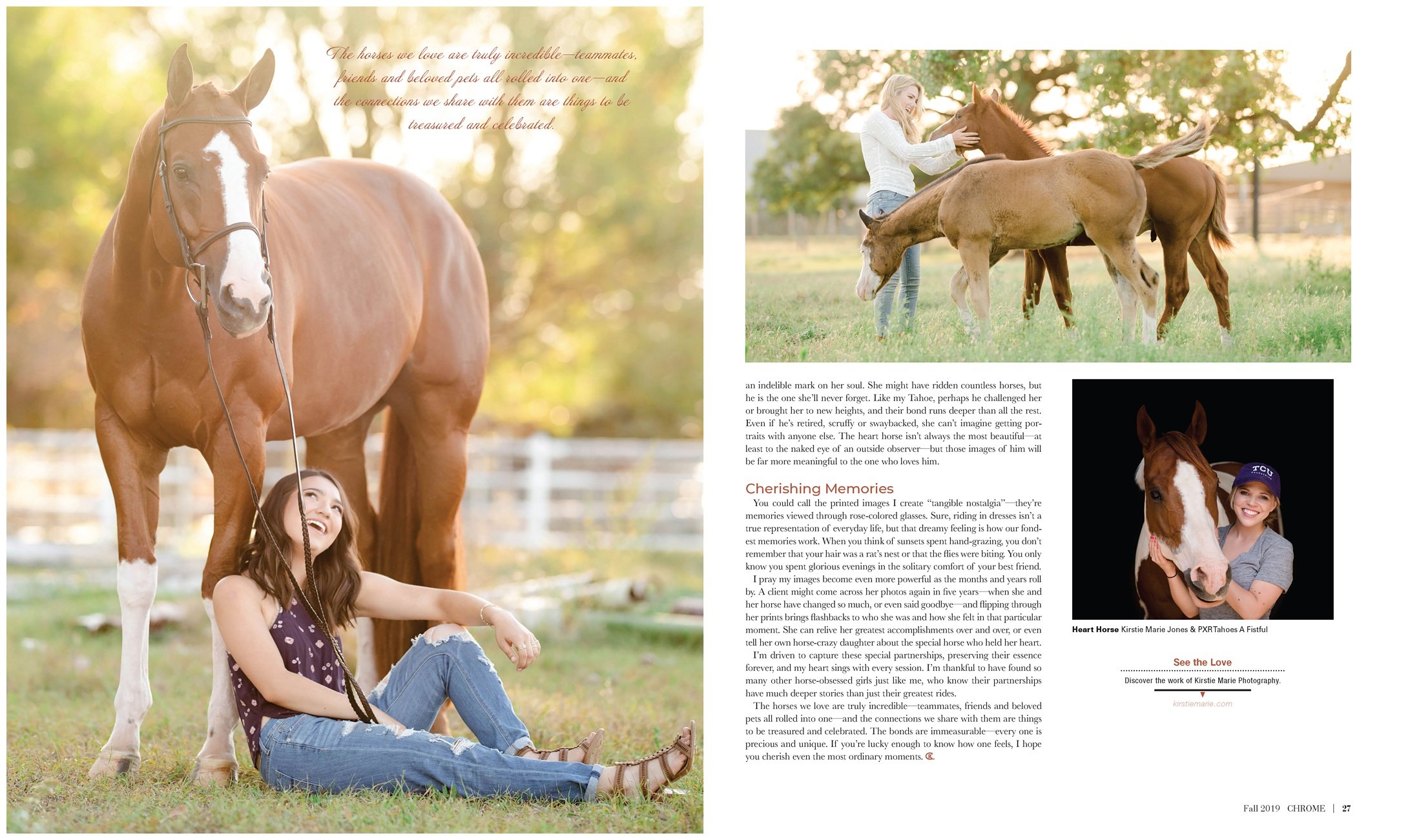 Cherishing Memories
You could call the printed images I create "tangible nostalgia"—they're memories viewed through rose-colored glasses. Sure, riding in dresses isn't a true representation of everyday life, but that dreamy feeling is how our fond- est memories work. When you think of sunsets spent hand-grazing, you don't remember that your hair was a rat's nest or that the flies were biting. You only know you spent glorious evenings in the solitary comfort of your best friend.
I pray my images become even more powerful as the months and years roll by. A client might come across her photos again in five years—when she and her horse have changed so much, or even said goodbye—and flipping through her prints brings flashbacks to who she was and how she felt in that particular moment. She can relive her greatest accomplishments over and over, or even tell her own horse-crazy daughter about the special horse who held her heart.
I'm driven to capture these special partnerships, preserving their essence forever, and my heart sings with every session. I'm thankful to have found so many other horse-obsessed girls just like me, who know their partnerships have much deeper stories than just their greatest rides.
The horses we love are truly incredible—teammates, friends and beloved pets all rolled into one—and the connections we share with them are things to be treasured and celebrated. The bonds are immeasurable—every one is precious and unique. If you're lucky enough to know how one feels, I hope you cherish even the most ordinary moments.